5 Features to Look for in a Video Conferencing Solution
Jul 14, 2023
Blog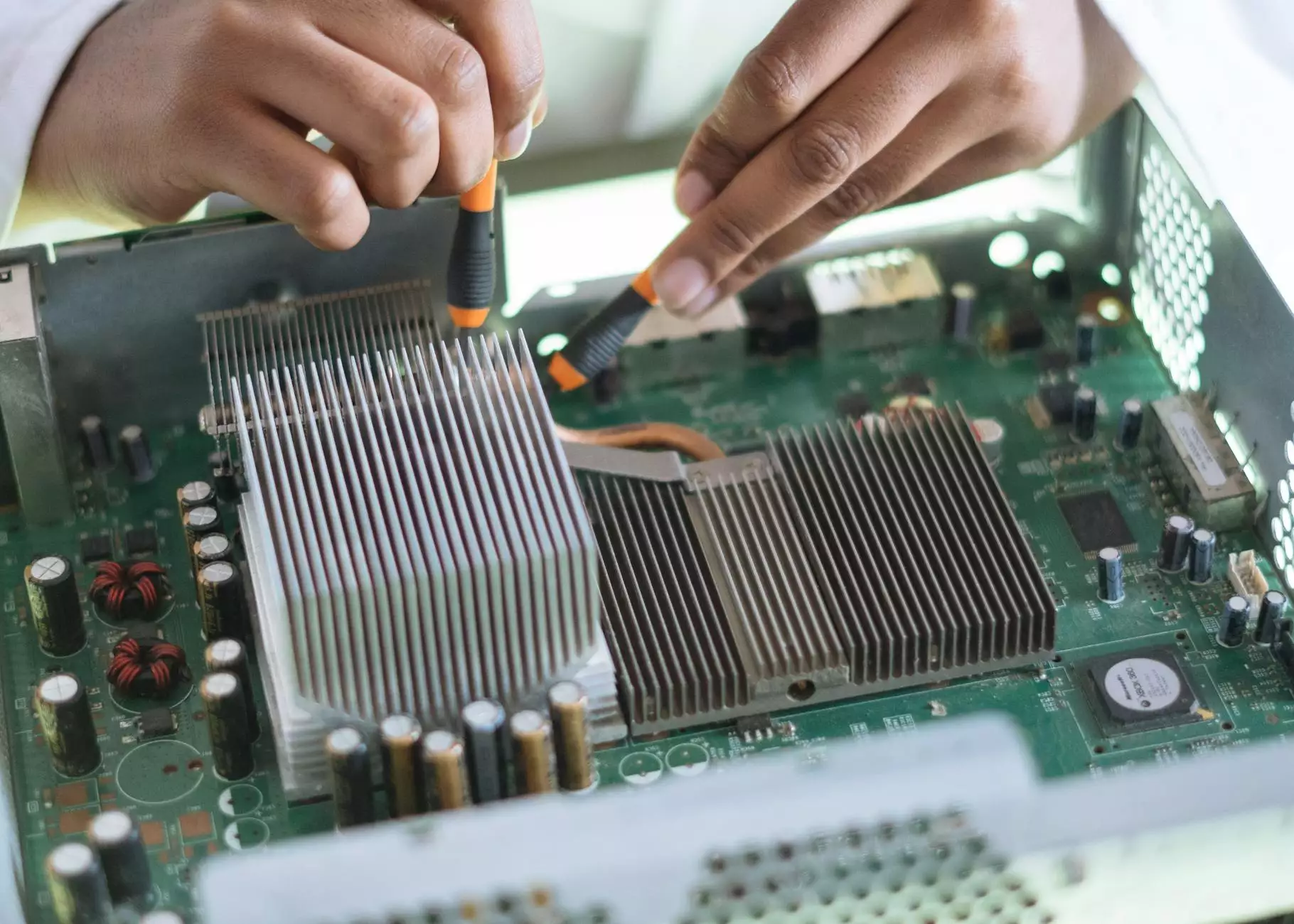 In today's digital age, video conferencing has become an integral part of business communication. With the increasing need for remote collaboration and virtual meetings, choosing the right video conferencing solution for your company is crucial. Faithe Emerich, a trusted name in the field of digital marketing consulting, provides expert insights into the five essential features that you should look for in a video conferencing solution.
1. High-Quality Video and Audio
The first and foremost aspect to consider when selecting a video conferencing solution is the quality of video and audio it offers. Crystal-clear visuals and pristine sound ensure seamless communication and enhance the overall meeting experience. Look for a solution that supports high-definition video streaming and offers advanced audio functionality, such as noise cancellation and echo suppression.
2. Reliable Connectivity
A reliable internet connection is essential for smooth video conferencing. Ensure that the solution you choose supports stable and consistent connectivity, regardless of the number of participants or the geographical locations involved. Look for features like adaptive bandwidth management, which optimizes video quality based on available network conditions.
3. Screen Sharing and Collaboration Tools
A robust video conferencing solution should include screen sharing and collaboration tools to facilitate effective communication and collaboration during meetings. These features allow participants to share their screens, presentations, and documents in real-time, fostering a more engaging and productive discussion. Look for solutions that offer interactive whiteboards, virtual meeting rooms, and file sharing capabilities.
4. Security and Privacy
Security should always be a top priority when choosing a video conferencing solution. Protecting sensitive company information from unauthorized access is crucial in today's digital landscape. Ensure that the solution you select offers end-to-end encryption, secure authentication protocols, and comprehensive privacy settings. Look for certifications such as SOC 2 or ISO 27001 to ensure that the solution meets industry-leading security standards.
5. Integration and Compatibility
Seamless integration with your existing tools and software is essential to streamline your workflow and enhance efficiency. Find a video conferencing solution that integrates well with popular platforms like Microsoft Teams, Zoom, or Google Meet. Compatibility across different operating systems and devices, including desktops, laptops, tablets, and mobile devices, ensures that participants can join meetings hassle-free from their preferred devices.
By considering these five key features, you can ensure that the video conferencing solution you choose meets the specific needs of your business. Faithe Emerich, a highly experienced digital marketing consultant specializing in business and consumer services, guides you through the process of selecting the right video conferencing solution for your organization.
As a digital marketing consultant, Faithe Emerich has extensive expertise in the field and understands the importance of technology in driving business growth and success. With her keen insights, you can make informed decisions that result in improved collaboration, enhanced productivity, and effective communication within your organization.
Don't compromise on the quality of your video conferencing solution. Reach out to Faithe Emerich today and discover how her expertise can help you in finding a video conferencing solution that meets all your business requirements.