The Quality of Your Internet Connection Is an Important Metric to Track
Oct 4, 2022
Blog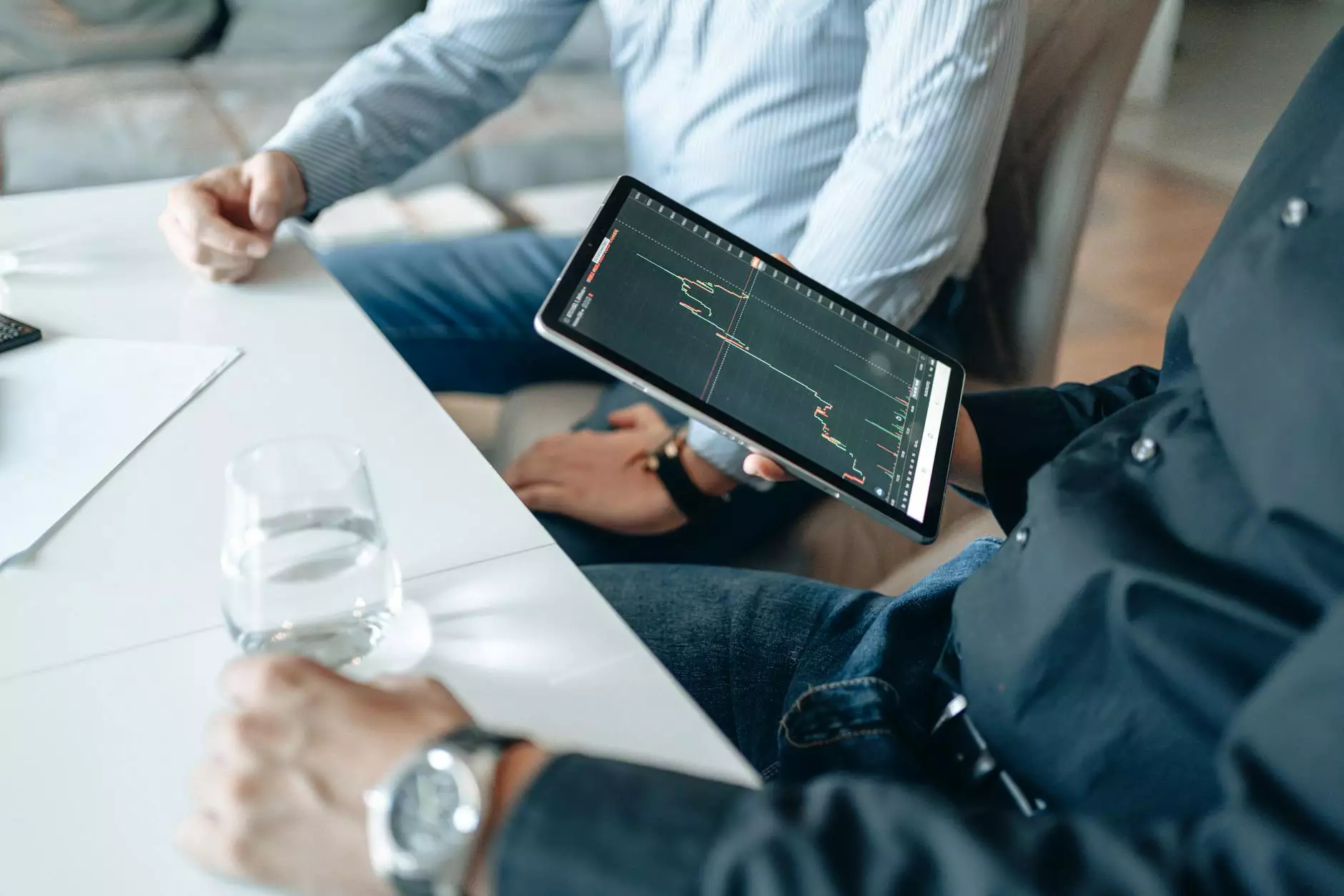 Introduction to Internet Connection Quality
In today's digital age, where businesses heavily rely on the internet, ensuring a stable and high-quality internet connection is crucial. As a leading digital marketing consultant in the business and consumer services industry, Faithe Emerich understands the significance of internet connection quality and its impact on overall performance.
The Role of Internet Connection in Digital Marketing
High-speed internet connectivity is the backbone of successful digital marketing strategies. Whether you are running online campaigns, managing social media platforms, or optimizing websites for search engines, a reliable internet connection is essential.
With a fast and stable connection, you can seamlessly access and analyze large amounts of data, collaborate with team members in real-time, and deliver exceptional user experiences. On the other hand, a poor internet connection can lead to frustrating delays, reduced productivity, and missed opportunities.
Factors Affecting Internet Connection Quality
Several factors influence the quality of your internet connection:
1. Bandwidth
Bandwidth refers to the maximum amount of data that can be transmitted over an internet connection within a given time period. Insufficient bandwidth can result in slow loading times, buffering issues, and overall poor performance. It is important to assess your bandwidth requirements and invest in a suitable plan to meet your business needs.
2. Latency
Latency, also known as ping, is the time it takes for data packets to travel from your device to the server and back. Low-latency connections are vital for real-time applications like video conferencing, streaming, and online gaming. High latency can cause communication lags, interrupting user experiences and hindering productivity.
3. Packet Loss
Packet loss occurs when data packets fail to reach their destination due to various reasons, such as network congestion or faulty connections. Even a small percentage of packet loss can negatively impact file transfers, streaming quality, and overall network reliability.
4. Jitter
Jitter refers to the inconsistency in packet arrival times, causing variations in the delay of data transmission. Excessive jitter can lead to disrupted audio and video calls, distorted multimedia playback, and compromised user experiences. Minimizing jitter is essential for maintaining smooth communication and media streaming.
Optimizing Internet Connection Performance
To ensure a high-quality internet connection, consider the following recommendations:
1. Choose a Reliable Internet Service Provider (ISP)
Research and select an ISP that offers reliable and consistent service in your area. Read reviews, compare plans, and choose a provider that meets your business requirements for bandwidth, latency, and reliability.
2. Conduct Regular Speed Tests
Regularly perform internet speed tests to evaluate the performance of your connection. Understanding your current internet speeds and identifying any issues can help you make informed decisions for upgrading or troubleshooting.
3. Update Network Hardware
Ensure your network hardware, such as routers, switches, and modems, are updated with the latest firmware. Outdated hardware can introduce compatibility issues and hinder performance.
4. Implement Quality of Service (QoS) Settings
If your business relies on multiple applications and devices, consider implementing Quality of Service (QoS) settings. QoS allows you to prioritize specific data traffic, ensuring critical applications receive sufficient bandwidth and minimizing potential bottlenecks.
5. Monitor and Troubleshoot Network Issues
Regularly monitor your network for any signs of issues or abnormalities. Implement network monitoring tools to track latency, packet loss, and other key metrics. Address any identified issues promptly to maintain optimal performance.
Conclusion
In conclusion, the quality of your internet connection plays a pivotal role in the success of your digital marketing efforts. Faithe Emerich, a trusted digital marketing consultant, emphasizes the need to prioritize internet connection quality to maximize productivity, user experiences, and overall business performance. By understanding the factors affecting internet connection quality and following the recommended optimization strategies, you can ensure a reliable and high-performing internet connection for your business.