Paid Advertising for E-Commerce Sites: Is It Worth It?
Nov 23, 2022
Blog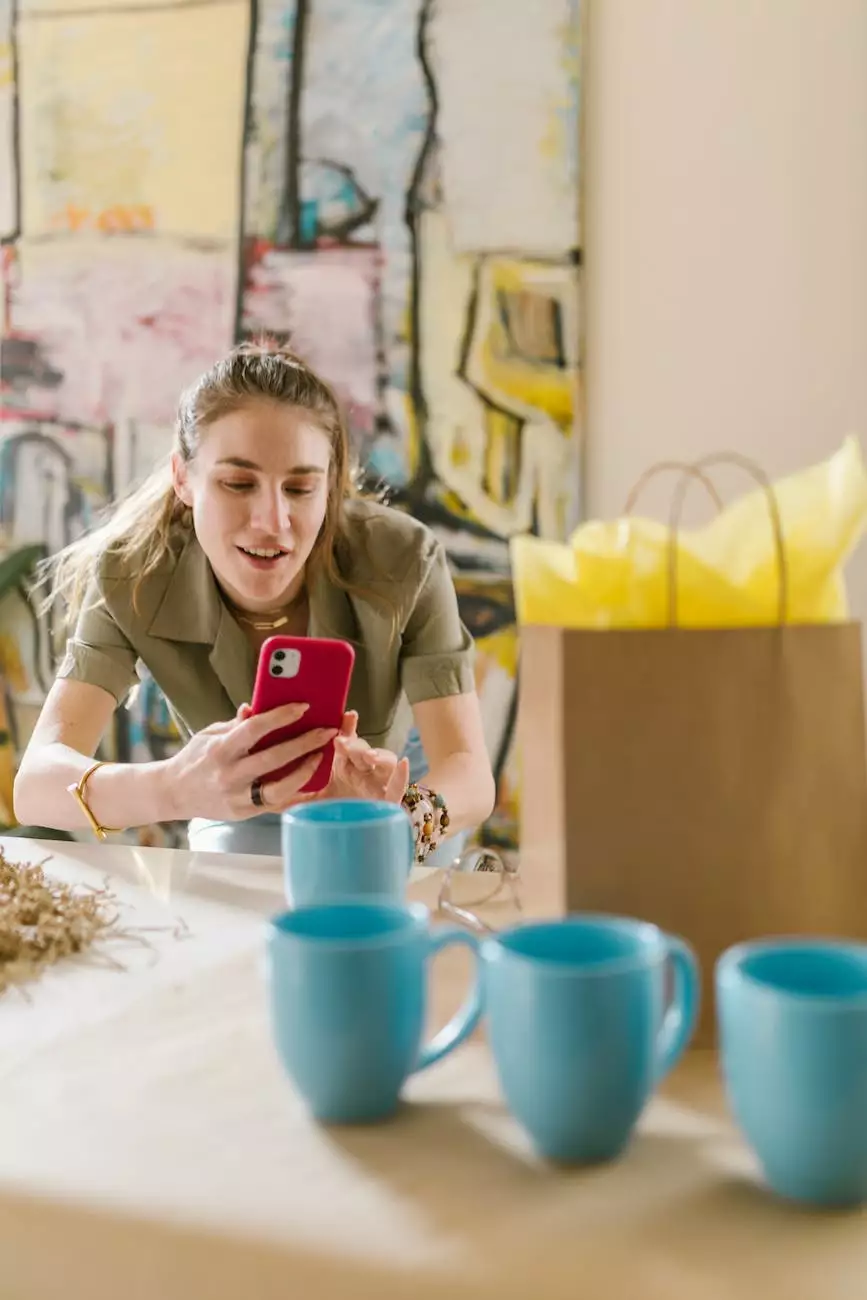 Welcome to the article where we dig deep into the world of paid advertising for e-commerce sites. In this comprehensive guide, Faithe Emerich, a leading digital marketing consultant specializing in the business and consumer services industry with a focus on digital marketing strategies, will explore the benefits and potential drawbacks of paid advertising within the e-commerce realm.
The Power of Paid Advertising
In today's fiercely competitive e-commerce landscape, standing out from the crowd can be a real challenge. This is where paid advertising comes into play. By leveraging various advertising channels, e-commerce businesses can effectively reach their target audience, increase brand visibility, and drive qualified traffic to their websites.
One of the notable advantages of paid advertising is the ability to achieve instant results. Unlike organic strategies that require time and consistent effort, paid ads can deliver immediate visibility and generate quick conversions. With the right targeting and compelling ad copies, businesses can experience significant growth in a relatively short period.
Exploring the Benefits
1. Increased Reach and Targeted Audience
The primary goal of any e-commerce business is to get their products or services in front of the right people. Paying for ads allows you to reach a wider audience and specifically target individuals who are most likely to convert into customers. By utilizing advanced targeting options provided by advertising platforms, such as age, gender, interests, and location, you can ensure your ads are seen by the right people at the right time.
2. Enhanced Brand Visibility
Building brand awareness is crucial in the e-commerce industry. Through consistent exposure via paid advertising, your brand can gain recognition and establish a strong presence. Users who repeatedly see your ads are more likely to remember your brand and consider it when making a purchasing decision. This increased visibility can lead to higher click-through rates, website visits, and ultimately, conversions.
3. Precise Tracking and Measurable Results
One of the key advantages of paid advertising is the ability to track and measure the performance of your campaigns. With advanced analytics tools provided by advertising platforms, you can monitor key metrics such as impressions, click-through rates, conversion rates, and return on investment (ROI). This data-driven approach allows for continuous optimization and ensures you are allocating your advertising budget effectively.
4. Immediate Top Search Engine Visibility
If you want your e-commerce site to appear at the top of search engine results pages (SERPs) instantly, paid advertising offers a shortcut. Through pay-per-click (PPC) campaigns, your ads can appear in prime positions on search engines, ensuring maximum visibility to potential customers actively searching for relevant products or services. This immediate exposure can give your business a competitive edge and drive qualified traffic to your site.
Considerations and Potential Drawbacks
1. Cost and ROI Management
While paid advertising can undoubtedly yield positive results, it's essential to carefully manage your budget and ensure a positive return on investment. The cost of paid advertising can vary depending on factors such as industry competitiveness, target audience, and advertising platform. It's crucial to set realistic expectations and continuously analyze and optimize your campaigns for optimal results.
2. Competitiveness and Ad Fatigue
In highly competitive industries, paid advertising can become increasingly challenging. As more businesses invest in paid ads, ad fatigue and saturation can occur, making it harder to capture and retain users' attention. Continuous ad testing and creative optimization are key to standing out from the crowd and maintaining a competitive edge.
3. Dependence on Platforms and Policy Changes
When relying heavily on paid advertising, it's important to consider the potential risks associated with policy changes from advertising platforms. Algorithm updates or policy modifications can impact your campaigns and require prompt adjustments to maintain effectiveness. It's essential to stay informed about industry changes and have a diversification strategy in place to mitigate risks and dependencies.
Conclusion
When evaluating whether paid advertising is worth it for your e-commerce site, it's crucial to consider your specific business goals, target audience, and available resources. While paid advertising offers numerous benefits such as increased reach, enhanced brand visibility, precise tracking, and immediate visibility on search engines, it's important to balance it with a well-rounded digital marketing strategy.
Faithe Emerich, a seasoned digital marketing consultant with a proven track record of helping e-commerce businesses succeed, can guide you through the complexities of paid advertising. With comprehensive insights, tailored strategies, and a result-oriented approach, Faithe Emerich is equipped to assist you in maximizing the worth of paid advertising within your e-commerce ventures. Contact Faithe Emerich today for a consultation!