Software Solutions for Digital Marketing
Dec 24, 2020
Resources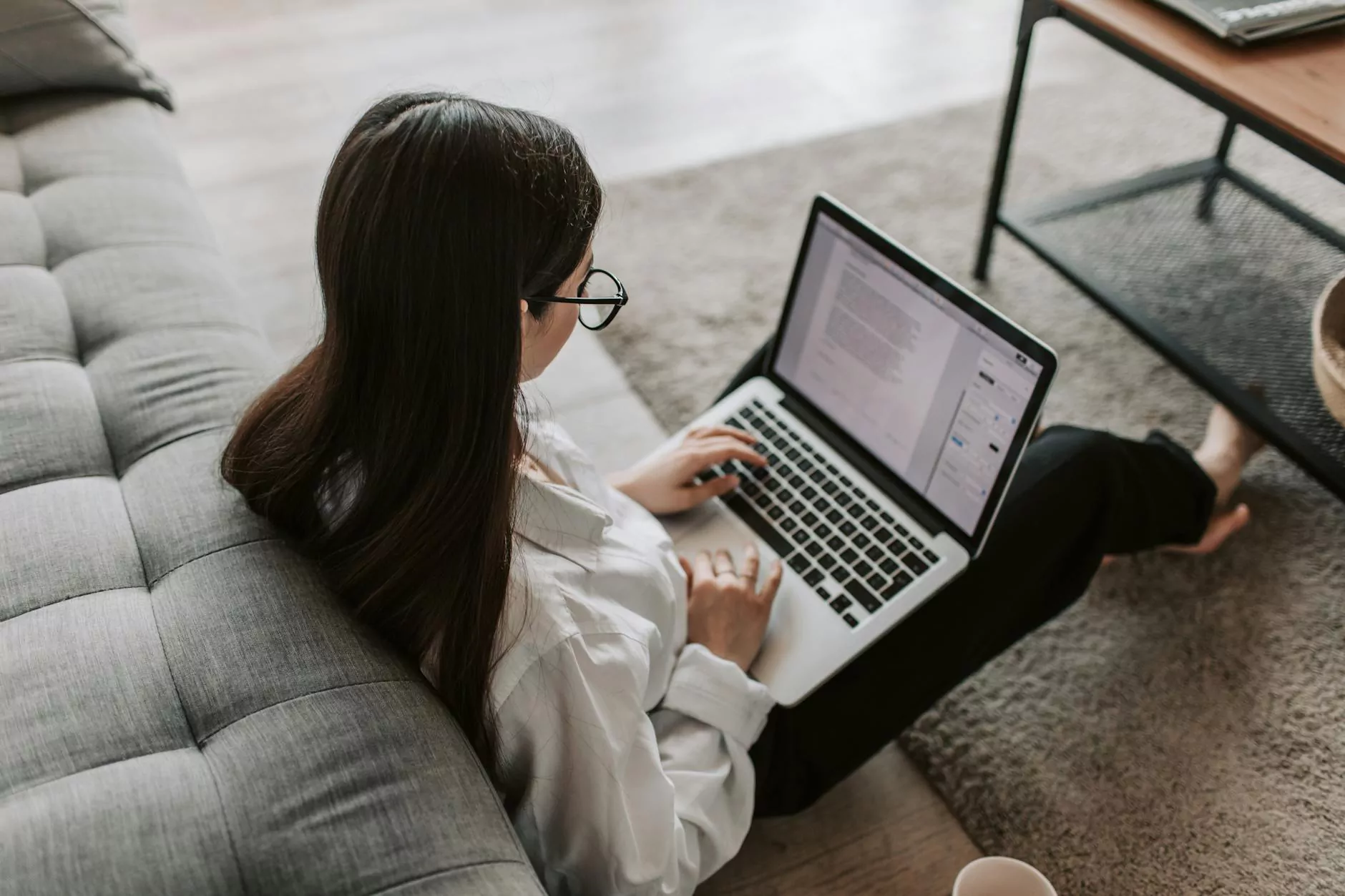 Achieve Digital Success with Faithe Emerich
Welcome to Faithe Emerich - Digital Marketing Consultant, your trusted partner in driving business growth through innovative software solutions. With our expertise in the digital marketing industry, we offer a wide range of software services tailored to meet your specific needs and help you stay ahead in today's competitive landscape.
Expert Software Development
At Faithe Emerich, we understand the pivotal role software plays in the success of your digital marketing endeavors. Our team of skilled developers excels in creating custom software solutions designed to elevate your business to new heights.
Whether you require a comprehensive Content Management System (CMS), an intuitive Customer Relationship Management (CRM) tool, or a robust Analytics platform, we've got you covered. Our software development process is built on a foundation of cutting-edge technologies, industry best practices, and a thorough understanding of your unique business requirements.
Optimized Performance with SEO
As a leading digital marketing consultant, we believe in the power of search engine optimization (SEO) to boost your online visibility and drive organic traffic. Our software solutions are designed with SEO best practices in mind, ensuring that your website ranks higher in search engine results pages.
Our expert team understands the importance of proper keyword research, meta tags, and other on-page optimization techniques. By incorporating these elements into your software, we can help you outrank your competitors and achieve long-term success in the digital landscape.
Wide Range of Software Services
When it comes to digital marketing, one-size-fits-all solutions simply don't cut it. That's why Faithe Emerich offers a comprehensive portfolio of software services, allowing us to tailor our solutions to your specific business needs.
Content Management System (CMS)
A robust and user-friendly CMS is the backbone of your digital presence. Our software developers specialize in creating customized CMS solutions that streamline your content creation and management processes. With our CMS, you can easily update your website, publish engaging content, and optimize it for search engines.
Our CMS solutions are designed to be scalable, flexible, and intuitive, empowering you to take control of your online presence without any technical expertise. Say goodbye to the hassle of dealing with complex code and let our CMS simplify your digital marketing efforts.
Customer Relationship Management (CRM)
Building and nurturing customer relationships is vital for any business. Our CRM software solutions are tailored to streamline your sales and marketing processes, helping you better understand your customers and improve their overall experience.
From lead generation and tracking to email marketing automation and customer segmentation, our CRM software empowers your team to maximize their efficiency and drive revenue. Unlock the power of data and enhance your customer interactions with our customized CRM solutions.
Analytics and Reporting
No digital marketing strategy is complete without accurate data analysis and insightful reporting. Our analytics and reporting software solutions provide you with a comprehensive view of your online performance, empowering you to make data-driven decisions for continuous improvement.
With our advanced analytics tools, you can track key metrics, monitor campaign performance, and gain valuable insights into your audience's behavior. Stay ahead of the competition and optimize your digital marketing efforts with our tailored analytics and reporting solutions.
Why Choose Faithe Emerich?
With countless digital marketing agencies and consultants vying for your attention, why should you choose Faithe Emerich? Here are a few reasons that set us apart:
Experience and Expertise
With years of experience in the industry, Faithe Emerich brings a wealth of expertise and knowledge to the table. Our team of seasoned professionals stays ahead of the curve in the rapidly evolving digital landscape, ensuring that our software solutions are always cutting-edge.
Customized Approach
We understand that every business has unique requirements. That's why we take a personalized approach to every project, crafting software solutions tailored to your specific needs and objectives. Our commitment to understanding your business sets us apart from cookie-cutter solutions.
Exceptional Support
When you choose Faithe Emerich, you're not just getting software development, but a long-term partnership. We provide ongoing support and maintenance to ensure that your software performs optimally and your digital marketing efforts yield the desired results.
Results-Driven Approach
We are not satisfied with simply delivering solutions; our aim is to drive tangible results for your business. By implementing effective software and SEO strategies, we help you outrank your competitors, attract quality traffic, and convert visitors into loyal customers.
Contact Faithe Emerich Today
Ready to take your digital marketing to the next level with our top-notch software solutions? Contact Faithe Emerich today and let our team of experts guide you towards digital success. With our tailored software services, you can achieve your business goals and stay ahead in the dynamic world of digital marketing.
Don't settle for mediocre software solutions – trust the expertise of Faithe Emerich and unlock the full potential of your online presence.