15 Blog Topics You Can Use for Your Dental Practice
Jun 21, 2019
Blog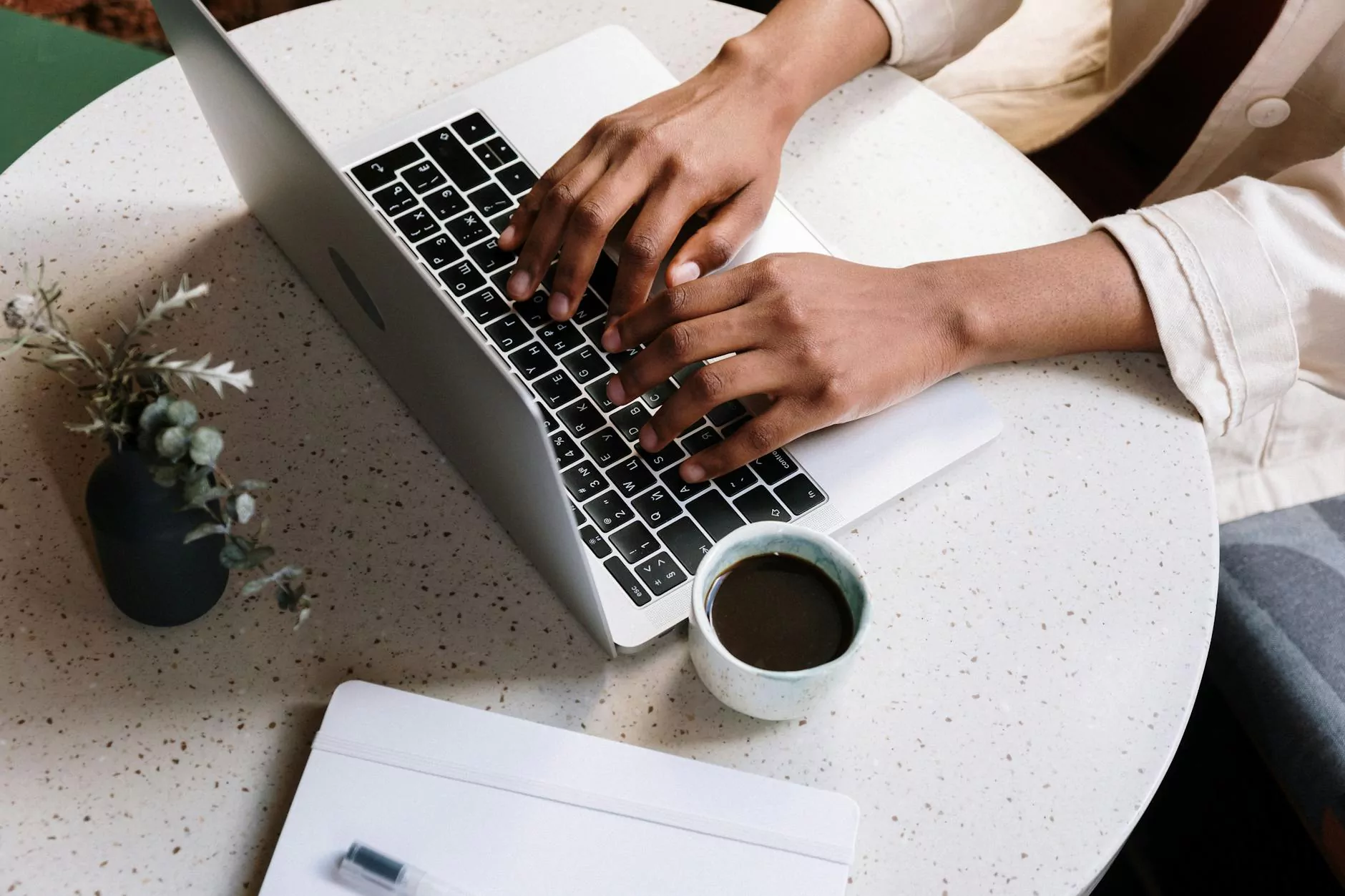 Introduction to Dental Blogging
As a dental practice owner, maintaining a strong online presence is crucial in today's digital world. One effective way to engage with your target audience, build credibility, and attract more patients is through blogging. In this article, we will explore 15 blog topics that are tailored specifically for dental practices, ensuring high visibility on search engines like Google.
1. The Importance of Regular Dental Check-ups
Regular dental check-ups are essential for maintaining optimal oral health. We will delve into the significance of scheduling routine dental visits, highlighting the preventive and long-term benefits. Emphasizing the importance of preventive care will help educate your audience and encourage them to prioritize their oral health.
2. Common Dental Problems and Their Solutions
In this blog post, we will discuss common dental problems faced by individuals and provide practical solutions. By addressing issues such as tooth decay, gum disease, and bad breath, you can position yourself as a reliable source of information, solidifying your expertise and attracting potential patients.
3. 5 Tips for Maintaining Good Oral Hygiene
Good oral hygiene practices are crucial for preventing dental problems. We will share five practical and actionable tips to help your audience maintain healthy teeth and gums. By providing valuable advice, you establish your practice as an authority in oral care, increasing your chances of attracting new patients.
4. The Link Between Oral Health and Overall Well-being
Many people underestimate the impact oral health has on their overall well-being. We will explore the connection between oral health and various systemic conditions, such as heart disease and diabetes. This informative blog post will not only educate your audience but also position your practice as one that prioritizes patients' overall health.
5. Pediatric Dentistry: Tips for a Positive Dental Experience for Kids
Children often feel anxious about dental visits. This blog post will provide parents with tips on how to make dental visits positive and stress-free for their children. By offering actionable advice, you can demonstrate your expertise in pediatric dentistry and attract parents seeking a dentist who understands their child's unique needs.
6. Exploring Cosmetic Dentistry Options
Cosmetic dentistry treatments are gaining popularity among individuals aiming to enhance their smiles. In this blog post, we will explore different cosmetic dentistry procedures, such as teeth whitening, veneers, and orthodontics. By showcasing your proficiency in cosmetic dentistry, you can attract patients seeking smile makeovers.
7. The Role of Nutrition in Dental Health
Proper nutrition plays a significant role in maintaining healthy teeth and gums. We will discuss the impact of diet on dental health and suggest enamel-strengthening foods that your audience can incorporate into their daily routines. By providing valuable insights, you showcase your holistic approach to dental care.
8. Managing Dental Anxiety: Techniques for a Relaxing Dental Visit
Dental anxiety is a common issue that many patients face. This blog post will address different techniques and strategies aimed at helping patients overcome their fear and have a relaxed dental visit. By catering to anxious patients' needs, you demonstrate your commitment to providing compassionate and comfortable dental care.
9. Dental Care for Seniors: Common Concerns and Solutions
As individuals age, their oral health requirements change. We will explore the most common dental concerns among seniors, such as gum disease and tooth loss, and provide practical tips to maintain oral health in the golden years. By focusing on senior dental care, you can capture the attention of an underserved audience.
10. The Latest Advancements in Dental Technology
Dental technology is constantly evolving, offering patients better treatment options. In this blog post, we will explore the latest advancements in dental technology, such as digital dentistry and laser dentistry. By showcasing your practice's utilization of cutting-edge technology, you position yourself as a modern and innovative dental provider.
11. The Benefits of Invisalign over Traditional Braces
Invisalign is a popular alternative to traditional metal braces. We will compare the benefits of Invisalign, such as their removability and discreet appearance, to traditional braces. By highlighting the advantages of Invisalign, you can attract patients seeking orthodontic treatment without the noticeable appearance of traditional braces.
12. Dental Emergency Preparedness: What to Do in Dental Emergencies
Dental emergencies can happen unexpectedly. This blog post will provide your audience with essential information on what to do in the event of a dental emergency, such as a knocked-out tooth or severe toothache. By demonstrating your expertise in emergency dental care, you position your practice as a reliable source of immediate assistance.
13. The Importance of Regular Teeth Cleanings
Regular teeth cleanings are fundamental in preventing dental problems and maintaining good oral health. We will discuss the benefits of professional cleanings, including tartar and plaque removal and early detection of dental issues. By emphasizing the significance of regular dental cleanings, you can encourage your audience to schedule appointments with your practice.
14. Caring for Your Oral Health during Pregnancy
Pregnancy brings about hormonal changes that can affect oral health. In this blog post, we will provide expectant mothers with tips on how to care for their oral health during pregnancy. By addressing this specific audience, you can attract expectant mothers seeking dental care tailored to their unique needs.
15. The Importance of Choosing the Right Dental Care Provider
Choosing the right dental care provider is crucial for excellent oral health. We will provide guidance on what to consider when selecting a dentist, such as experience, qualifications, and patient reviews. By positioning your practice as the ideal choice, you can attract individuals actively searching for a reliable dental care provider.
Conclusion
By incorporating these 15 blog topics into your dental practice's content strategy, you can enhance your online presence, attract more patients, and demonstrate your expertise in dentistry. Remember, consistently delivering high-quality and informative content is key to outranking other websites and becoming a trusted resource in the dental industry.
© 2021 Faithe Emerich - Digital Marketing Consultant | Business and Consumer Services - Digital Marketing