Working Mom Truths: We Feel You, We Are You
Jun 28, 2021
Blog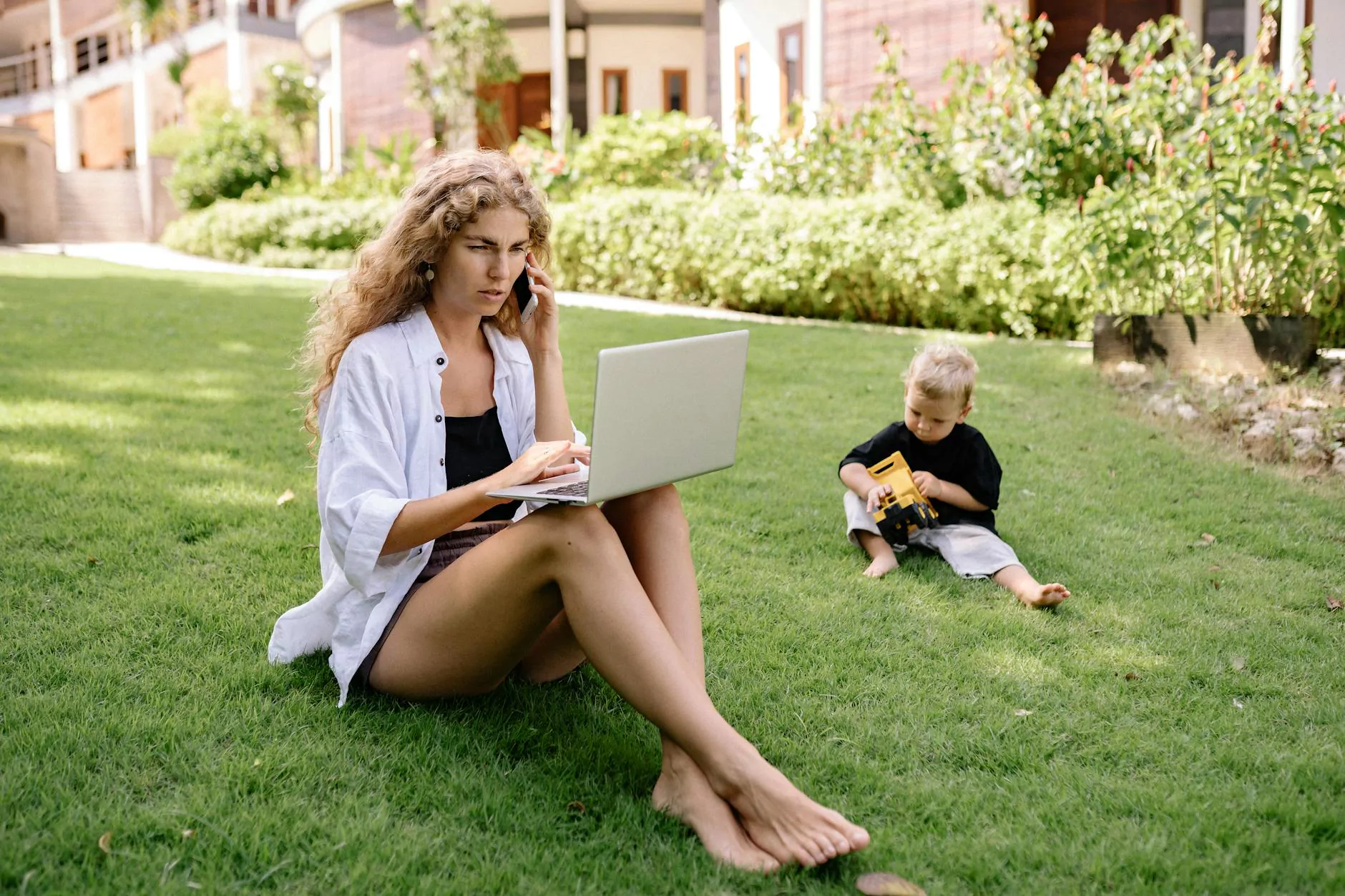 Welcome to the world of working moms. A world that is both fulfilling and challenging, where courageous women strive to excel both in their careers and as mothers. Faithe Emerich understands the immense strength and dedication it takes to be a working mom, and as a digital marketing consultant specializing in business and consumer services, she can offer valuable insights and support to help you on this beautiful yet demanding journey.
The Reality of Being a Working Mom
Being a working mom comes with a unique set of realities that only those who have experienced it can truly understand. Juggling the demands of work and family requires exceptional organizational skills, time management, and unwavering commitment. From the early morning chaos of getting everyone ready to managing household duties while meeting deadlines, working moms skillfully navigate a world where time is a precious commodity. Faithe Emerich knows how overwhelming it can sometimes feel, but she also believes that with the right strategies and mindset, you can thrive in both your personal and professional life.
The Challenges You Face
As a working mom, it's essential to acknowledge and address the various challenges you may encounter. Balancing work commitments with school activities, doctor appointments, and household responsibilities can leave you feeling pulled in multiple directions. Faithe Emerich understands the guilt that sometimes accompanies this balancing act, and she emphasizes the importance of self-care and setting realistic expectations. With her expertise in digital marketing strategies, she can help you streamline your tasks and find efficient ways to manage your time, allowing you to be fully present in both your career and family life.
Expert Tips for Working Moms
There is no one-size-fits-all solution for managing the intricacies of being a working mom. However, Faithe Emerich, a digital marketing consultant with deep understanding of the challenges you face, can offer expert tips that can make a significant difference in your life:
1. Prioritize and Delegate
Recognize that you can't do it all, and that's perfectly okay. Take the time to prioritize your tasks and delegate responsibilities when possible. Faithe Emerich advises leveraging technology and outsourcing non-essential tasks to create more quality time for yourself and your family.
2. Set Boundaries
Establish clear boundaries between work and home life. Make dedicated time for your family and make sure to switch off from work during those precious moments. Faithe Emerich can guide you in implementing effective time management techniques to ensure you can fully enjoy your personal life without compromising professional success.
3. Embrace Support Networks
Surround yourself with a support network of like-minded working moms who understand your unique challenges. Faithe Emerich emphasizes the importance of building connections and seeking guidance from those who have walked a similar path. Together, you can share experiences, learn from one another, and offer support through the ups and downs of both work and motherhood.
4. Practice Self-Care
As a working mom, self-care often takes a backseat amidst the demands of daily life. Faithe Emerich encourages you to prioritize self-care, as it is vital for maintaining physical, mental, and emotional well-being. From carving out time for exercise to engaging in activities that bring you joy, remember that taking care of yourself ultimately benefits your ability to care for your family and excel in your professional endeavors.
5. Embrace Flexibility
In today's rapidly changing landscape, flexibility is key. Faithe Emerich understands that unexpected challenges may arise, but with adaptability and resilience, you can overcome them. As a digital marketing consultant, she can offer insights into leveraging technology and remote work opportunities that provide greater flexibility, allowing you to find a balance that suits both your personal and professional aspirations.
Partner with Faithe Emerich for Digital Marketing Support
Are you a working mom seeking guidance and support in navigating the complexities of career and motherhood? Faithe Emerich, a renowned digital marketing consultant, invites you to connect with her. With her expertise in business and consumer services, she can provide tailored strategies that will help you optimize your digital presence while maintaining a fulfilling personal life. Take the first step towards achieving harmony as a working mom by reaching out to Faithe Emerich today!