Mobile vs Desktop | Digital Marketing
Sep 9, 2018
Blog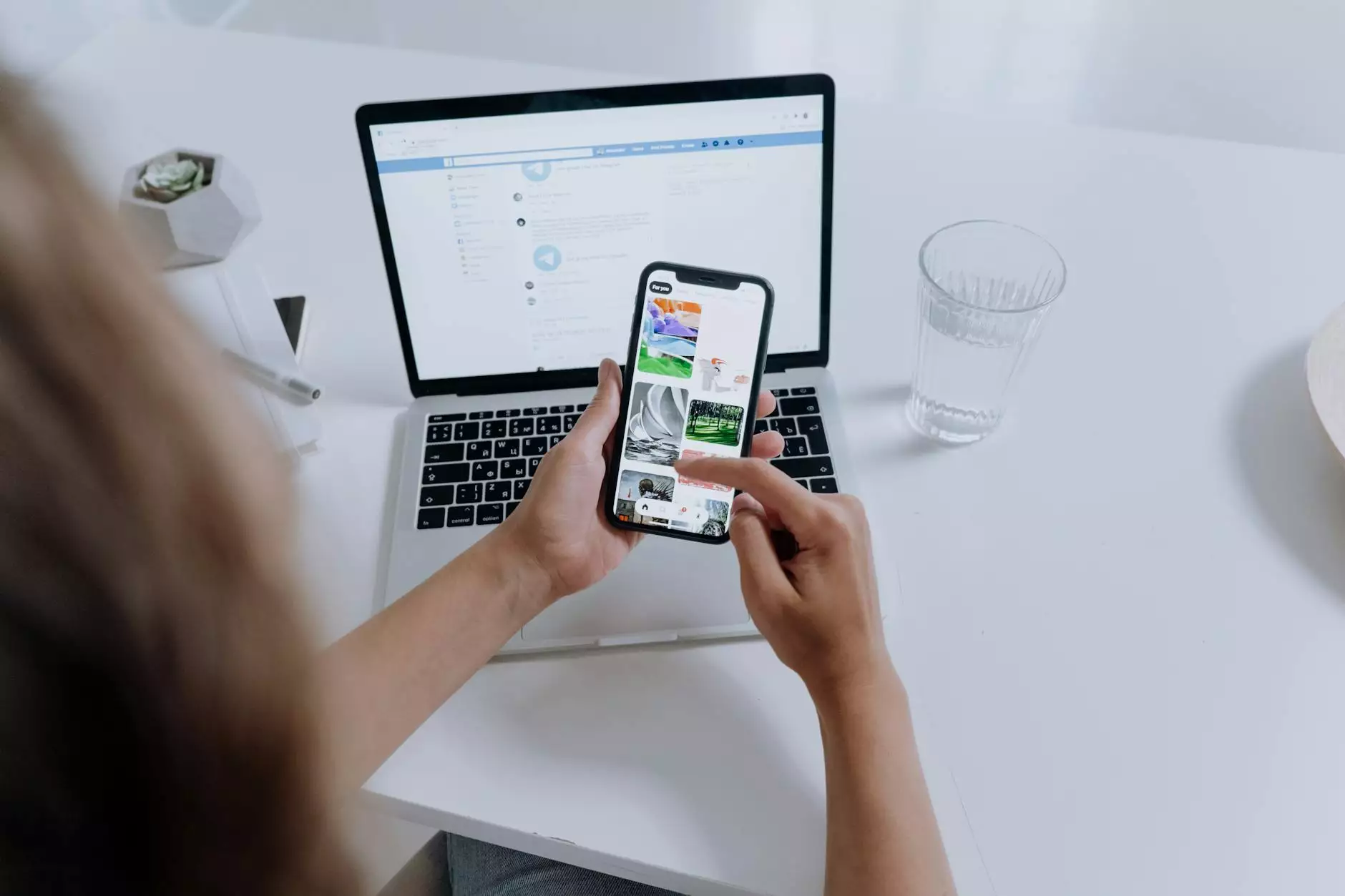 Introduction
Welcome to Faithe Emerich - Digital Marketing Consultant, specializing in Business and Consumer Services. In this article, we will explore the dynamic landscape of mobile vs desktop marketing, shedding light on their key differences, advantages, and how to leverage them effectively.
The Rise of Mobile Marketing
With the advent of smartphones and the continuous advancements in mobile technology, mobile marketing has witnessed exponential growth in recent years. Today, a significant portion of online activity is happening on mobile devices. As a business owner, it is crucial to recognize this trend and adapt your marketing strategies accordingly.
Mobile User Behavior
Mobile users exhibit different browsing behavior compared to desktop users. They often engage in quick, on-the-go searches, seeking instant information or immediate solutions. Mobile users are more likely to make impulsive purchases, especially when presented with convenient options or time-limited offers.
Responsive Design and Mobile-Friendly Websites
Having a responsive website design is essential for successful mobile marketing. Mobile users expect a seamless browsing experience with easy navigation, fast-loading pages, and optimized content for smaller screens. Google's algorithms prioritize mobile-friendly websites, so investing in responsive design is crucial to improve your search rankings.
The Power of Desktop Marketing
While mobile marketing dominates in terms of user engagement, desktop marketing should not be overlooked. Many users still prefer the convenience of larger screens, especially for complex tasks, research-driven activities, and in-depth content consumption.
Desktop User Behavior
Desktop users often plan and organize their activities, spending more time on research and decision-making. They have a higher attention span and are more likely to engage with long-form content such as informative articles, in-depth guides, or detailed product comparisons.
Captivating Design and Engaging Content
Desktop experiences allow for more visually engaging designs and multimedia elements. Effective desktop marketing strategies focus on captivating imagery, interactive content, and well-structured layouts. Engaging content keeps users on your website for longer periods, increasing the likelihood of conversions and brand loyalty.
Strategies for Success
1. The Mobile-First Approach
Considering the growing dominance of mobile marketing, adopting a mobile-first approach can significantly enhance your digital presence. The mobile-first approach prioritizes delivering exceptional user experiences on mobile devices while ensuring desktop compatibility.
2. Responsive Email Marketing
Email marketing remains a powerful tool for businesses. To maximize its effectiveness, create responsive email templates that adapt to different devices. This ensures your messages are easily readable and actionable, regardless of the recipient's preferred screen size.
3. Contextual Messaging
Understanding the context in which users interact with your brand is crucial for successful marketing. Tailoring your messages based on the device being used allows for more personalized and relevant experiences. Customize your content to fit mobile or desktop preferences, optimizing user engagement and conversion rates.
4. Cross-Channel Integration
Implementing a cross-channel marketing strategy ensures consistent messaging across all platforms, irrespective of the device. Integration between mobile and desktop campaigns reinforces brand identity, boosts brand recognition, and enhances overall user experience.
5. Data-Driven Decision Making
Analyzing data from both mobile and desktop sources provides valuable insights into user preferences and behavior. Utilize analytics tools to gain a holistic view of your audience, enabling data-driven decision making for targeted marketing efforts.
In Conclusion
In the ever-evolving digital marketing landscape, understanding and leveraging the differences between mobile and desktop marketing is vital for success. By adopting a mobile-first approach, optimizing user experiences on both platforms, and implementing effective cross-channel strategies, businesses like yours can stay ahead of the competition and thrive in the online ecosystem. Partner with Faithe Emerich - Digital Marketing Consultant, and let us help you achieve your marketing goals in the dynamic world of mobile vs desktop marketing.