Rob Voss | Developer
Mar 24, 2019
About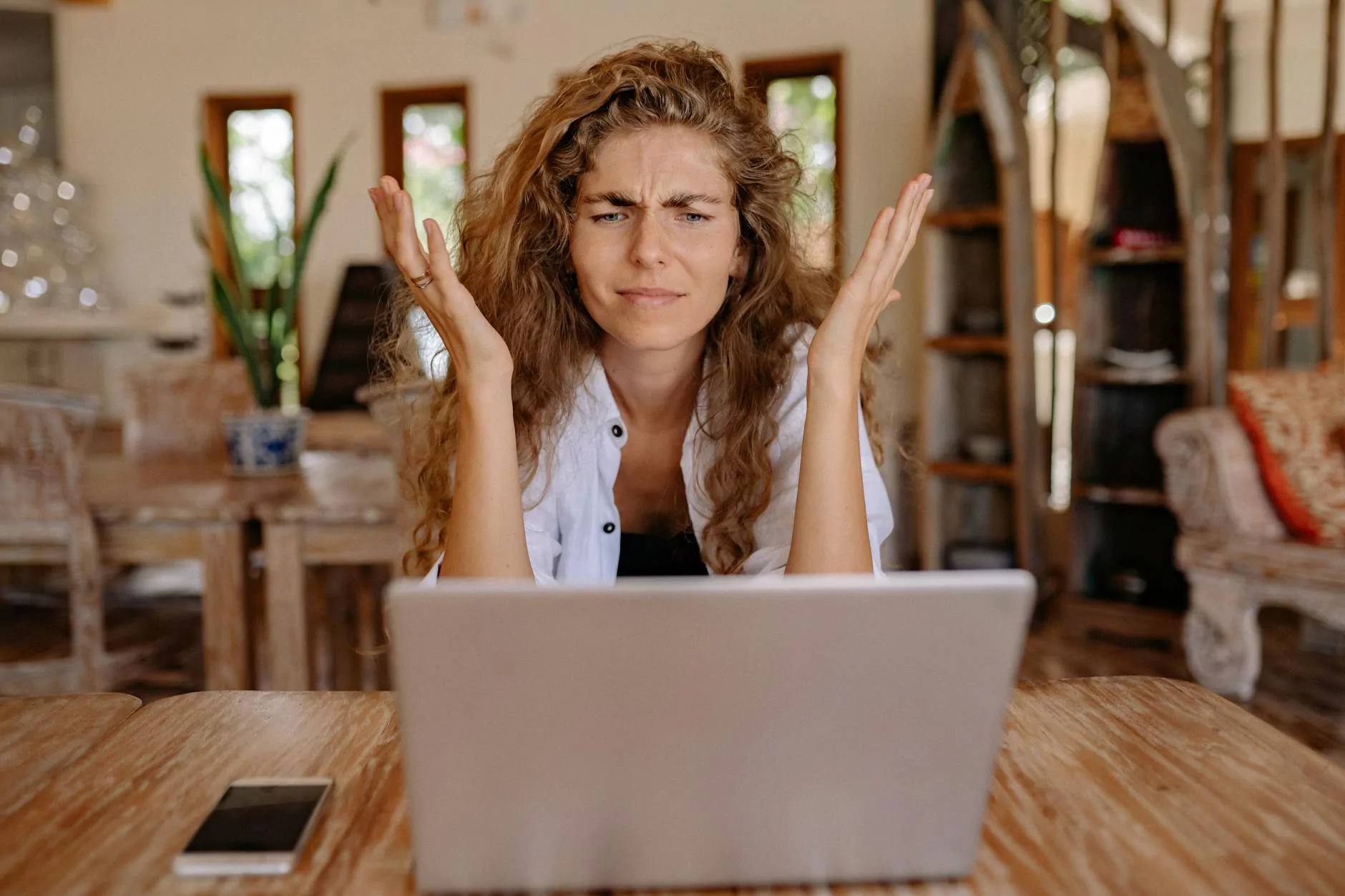 About Rob Voss - The Mastermind Behind Faithe Emerich
Rob Voss is an esteemed and highly skilled developer at Faithe Emerich - Digital Marketing Consultant. With years of experience and a passion for creating exceptional websites and applications, Rob adds tremendous value to Faithe Emerich's business and consumer services in the field of digital marketing.
Expertise in High-End Development
Rob Voss specializes in high-end development, blending striking design aesthetics with cutting-edge technology solutions. Through his expertise, Faithe Emerich sets itself apart by delivering top-notch digital experiences that captivate and engage users, while driving business success.
Creating Unforgettable Websites
Rob's unparalleled skills in web development transform Faithe Emerich's vision into reality. He crafts websites that combine stunning visual elements with seamless functionality, ensuring an immersive user experience. Rob meticulously optimizes websites for speed, responsiveness, and search engine friendliness, enabling businesses to stand out in the competitive online landscape.
Building Dynamic Applications
Rob Voss possesses an innate ability to develop highly dynamic and interactive applications for Faithe Emerich's clients. By leveraging his expertise in various programming languages and frameworks, he tackles complex challenges and creates efficient solutions that streamline business processes and enhance user engagement.
Achievements and Impact
Rob Voss's contributions to Faithe Emerich's digital marketing services have resulted in remarkable achievements and positive business outcomes. His meticulous attention to detail, combined with his commitment to delivering excellence, has earned him recognition and accolades from clients and industry experts alike.
Website Success Stories
Rob's exceptional work has propelled numerous businesses to new heights. By developing websites that align with clients' objectives and target audience preferences, he has boosted online visibility, generated qualified leads, and increased conversion rates. His innovative approach and dedication to achieving measurable results make him an invaluable asset to Faithe Emerich's clientele.
Enhanced User Experiences
Through his commitment to creating seamless user experiences, Rob Voss has revolutionized Faithe Emerich's digital marketing capabilities. His intuitive user interfaces, seamless navigation, and personalized interactions have garnered positive feedback from users, leading to increased customer satisfaction and brand loyalty.
Recognizing Innovation and Creativity
Rob Voss's proficiency in keeping up with the latest industry trends allows Faithe Emerich to remain at the forefront of digital marketing innovation. His constant exploration of new technologies, techniques, and design trends fuels the company's ability to craft unique and captivating digital solutions for clients across various industries.
Collaborating for Digital Success
Rob Voss exemplifies the collaborative spirit at Faithe Emerich - Digital Marketing Consultant. By actively engaging with clients, understanding their goals, and aligning their vision with technical possibilities, Rob ensures that every project undertaken delivers exceptional results.
Client-Centric Approach
Rob Voss's dedication to client satisfaction drives his approach to development. He goes above and beyond to exceed client expectations, actively involving them in the process, and providing transparent communication throughout. Rob's client-centric approach fosters lasting partnerships and propels businesses toward digital success.
Conclusion
Rob Voss, the brilliant developer at Faithe Emerich - Digital Marketing Consultant, plays a crucial role in elevating the company's digital marketing services in the realm of business and consumer services. With his unparalleled expertise, holistic approach, and remarkable achievements, Rob Voss collaborates with the team to create extraordinary digital experiences that unlock growth, drive results, and outshine competitors.