4 Keys to Integrating Your Social Media With Your Website Design
May 18, 2020
Blog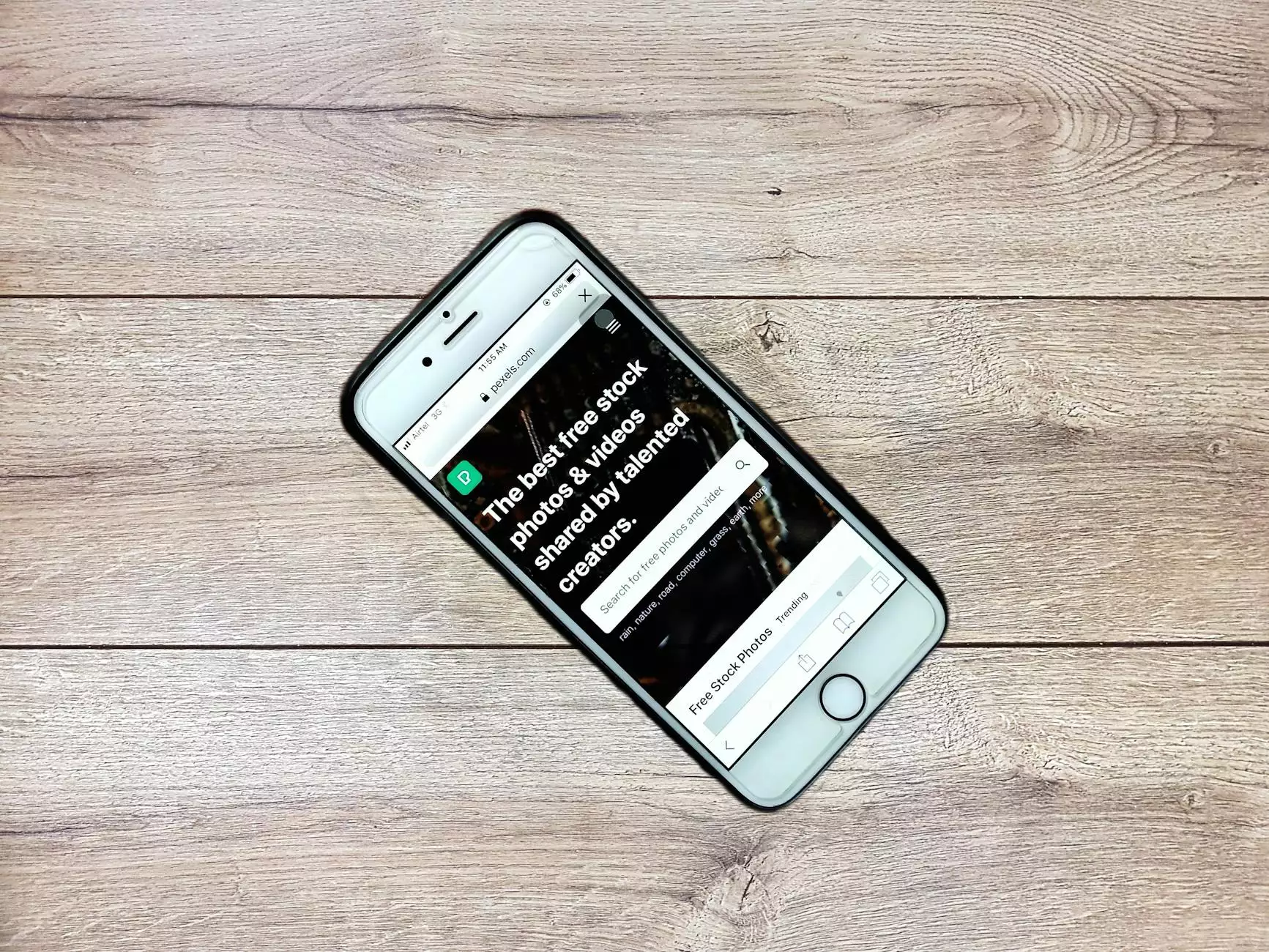 Welcome to Faithe Emerich - Digital Marketing Consultant! In this article, we will explore the crucial elements of integrating social media with your website design. As a digital marketing expert, Faithe Emerich provides valuable insights and strategies to enhance your online presence and engage more effectively with your target audience. Let's dive in and discover the 4 keys to successful social media integration.
1. Consistent Branding Across Channels
Effective social media integration starts with maintaining consistent branding across all your online channels. Your website design should reflect the same visual identity and messaging as your social media profiles. This ensures a cohesive and recognizable brand image for your audience.
Use your brand's color scheme, fonts, and logo consistently throughout your website and social media platforms. This creates familiarity and builds trust among visitors. When your audience sees a consistent brand image across different channels, it reinforces your credibility and professionalism.
2. Seamless Social Sharing
Social sharing is a powerful tool to encourage user engagement and increase your online visibility. Make it easy for visitors to share your website content across various social media platforms.
Implement social sharing buttons on your website, allowing users to quickly share your blog posts, articles, or product pages with their followers. These buttons enable your audience to become brand advocates and extend your reach organically.
Remember to optimize your social sharing buttons by placing them strategically within your website's design. Consider prominent positions such as at the end of blog posts, near the top of the page, or as floating buttons that stay visible as users scroll. By making social sharing effortless, you'll encourage more users to spread the word about your brand.
3. Integration of Live Feeds
Bringing your social media feeds directly into your website provides visitors with real-time updates on your social activity. It enhances user experience and fosters a sense of connection with your brand.
Integrate live feeds from platforms such as Facebook, Twitter, Instagram, or LinkedIn to showcase your latest posts, tweets, or images. This dynamic content keeps your website fresh and engaging, offering visitors a glimpse into your active social presence.
While integrating live feeds, ensure that they are visually appealing and fit seamlessly within your website's overall design. Customize the display options to match your branding and choose feeds that are most relevant to your target audience.
4. Social Media Login Options
Simplify the user experience and encourage social engagement by providing social media login options on your website. Allow visitors to log in or register using their social media accounts to access exclusive content or personalized features.
Social media login integration saves users from creating yet another account and streamlines the registration process. It also helps collect valuable data about your audience, allowing you to better understand their preferences and tailor your services accordingly.
Ensure the social media login options are prominently displayed and easily accessible on your website. Carefully consider which social media platforms to include based on your target audience's preferences.
Conclusion
Integrating social media with your website design is essential for maximizing your online presence and engaging effectively with your target audience. By following these 4 simple yet powerful keys, your brand can establish a cohesive online identity, encourage user engagement, and drive organic growth.
Discover the potential of social media integration and leverage the expertise of Faithe Emerich - Digital Marketing Consultant to achieve significant results. Contact Faithe Emerich today to enhance your digital marketing strategies and elevate your brand's success.